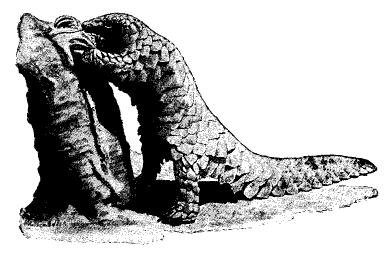 The Veo (Manis cryptus) is a cryptid described in The Beasts That Hide from Man: Seeking the World's Last Undiscovered Animals by Karl Shuker as living on the island of Rintja (Rinca) and resembling other pangolins, or scaly ant-eaters. This creature is reported to be as big as a horse. No modern Pangolin approaches that size but on the nearby islands of Java and Borneo, large pangolins of up to 8 feet did once live.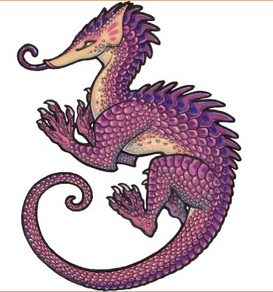 Sightings of the Cryptid have linked them to relic dinosaurs, particularly Stegosaurus or Ankylosaurus due to superficial similarities.
The Veo is described as being a nocturnal, mountain-dwelling creature, subsisting on a diet of ants and termites. Cryptozoologists have suggested that the Veo may represent a relict population of the extinct Manis paleojavanicus.
Ad blocker interference detected!
Wikia is a free-to-use site that makes money from advertising. We have a modified experience for viewers using ad blockers

Wikia is not accessible if you've made further modifications. Remove the custom ad blocker rule(s) and the page will load as expected.