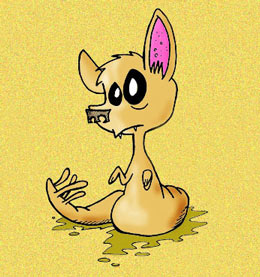 The Timmerdoodle is a small mammalian creature that reported to live in the United States during the 19th and early 20th centuries. The Timmerdoodle will run up and bite you with its vicious jaws. It will never let go until it hears thunder. Once a man called Sam McSneed was bitten by a Timmerdoodle. It took two months before the thunder struck nearby and the beast let go.
Ad blocker interference detected!
Wikia is a free-to-use site that makes money from advertising. We have a modified experience for viewers using ad blockers

Wikia is not accessible if you've made further modifications. Remove the custom ad blocker rule(s) and the page will load as expected.