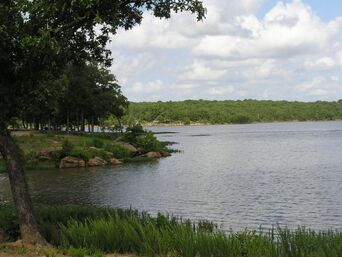 A cryptid reported by one sighting from a child. His later comments are given below:
"When I was 8, I remember going to Sportsman's lake in Seminole, Oklahoma once. It is 2 miles long and 1/4 of a mile wide. It offers a huge variety of fish and other animals but is only 12 feet deep at it's deepest point.
Anyways, as I was walking in the forest near the lake with my friend, I saw a brown seal-like creature swimming at a very fast speed. I only saw it's small brown head which appeared to have shut eyes. The lake didn't have a current so it wasn't a log. I could not tell how big it was nor what it could be. I did not think anything of it until I learned of other sightings of lake-dwelling seals.
Do you guys have any idea of what it could be?"
Blog post:
http://cryptidz.wikia.com/wiki/User_blog:The_shy_platypi/Seal_creature%3F
Ad blocker interference detected!
Wikia is a free-to-use site that makes money from advertising. We have a modified experience for viewers using ad blockers

Wikia is not accessible if you've made further modifications. Remove the custom ad blocker rule(s) and the page will load as expected.