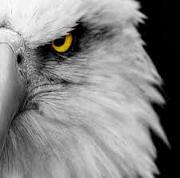 The Philadelphia Eagle Bird Man is a haunting male cryptic bird has been known to inhabit the states of New York and Pennsylvania. "Bird Man" was last seen menacing the streets of North Philadelphia with his feline friend named, "Tweak". His wings do not help enough to fly so he enjoys riding bikes down steep hills with no brakes to avoid being spotted. It's appearance is sort of like a huge chicken and is known for being an expert in sneaking around humans. He prefers to drink malt liquor and consume peanut butter sandwiches as much as possible. I do suspect that this exotic animal is a fan of marijuana as we have seen its trail of smoke and essence after sighting the "Bird Man". During a hockey game in 2009, he was spotted at Bladerunners in Harmarville, PA while blocking a puck with his ear. He instantly skated off the ice and many people questioned how he was able to make it on the ice in the first place. This started an investigation on the 9/11 commission report and a homeland security audit.
Ad blocker interference detected!
Wikia is a free-to-use site that makes money from advertising. We have a modified experience for viewers using ad blockers

Wikia is not accessible if you've made further modifications. Remove the custom ad blocker rule(s) and the page will load as expected.