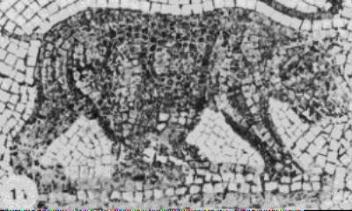 Khodumodumo is a nocturnal animal, similar to the Nandi Bear. Breaks into livestock pens and steals sheep, goats, and calves. Attacks silently. Can climb or leap over 6-foot fences with an animal in its jaws. Its distribution ranged from Northern Cape, Eastern Cape, and North-West Provinces of South Africa. Numerous attacks were made on kraals in the Graaff-Reinet area, Eastern Cape. A posse of more than 100 settlers failed to find it.
Ad blocker interference detected!
Wikia is a free-to-use site that makes money from advertising. We have a modified experience for viewers using ad blockers

Wikia is not accessible if you've made further modifications. Remove the custom ad blocker rule(s) and the page will load as expected.