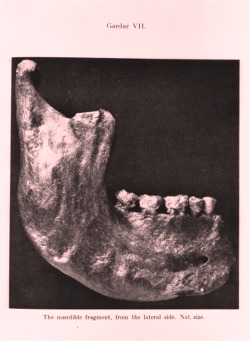 Homo gardarensis was the name mistakenly given to partial remains found in a burial at Garðar, Greenland in a 12th-century Norsesettlement. Original statements compared the remains to Homo heidelbergensis but this identification was subsequently disproven. The bones were classified as the remains of a contemporary human who suffered from acromegaly, and put away at Panum Institute in Copenhagen.
Ad blocker interference detected!
Wikia is a free-to-use site that makes money from advertising. We have a modified experience for viewers using ad blockers

Wikia is not accessible if you've made further modifications. Remove the custom ad blocker rule(s) and the page will load as expected.