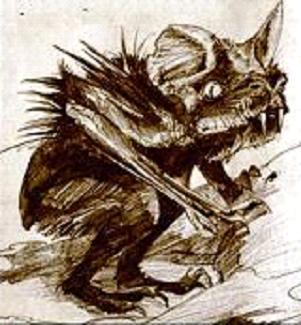 In Jewish folklore the Broxa was something like a large bird which was thought to suck the milk from goats during the night. In the Middle Ages accounts of the Broxa took a more ominous turn when witnesses who saw the creature began to claim that the Broxa were more like demons than birds. These Middle Age accounts also reported that the Broxa was no longer content to feed upon the fresh milk of goats but rather preferred the taste of fresh human blood.
The Broxa was considered in the Middle Ages to be a shape shifting, nocturnal entity, sometimes referred to as a witch when appearing in female form and a demon when appearing in male form. Some modern day investigators believe that the Broxa contributed to some of the early vampire legends.
Ad blocker interference detected!
Wikia is a free-to-use site that makes money from advertising. We have a modified experience for viewers using ad blockers

Wikia is not accessible if you've made further modifications. Remove the custom ad blocker rule(s) and the page will load as expected.