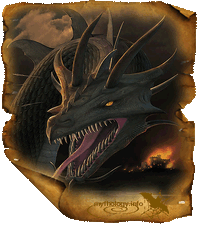 Aidakhar is a freshwater monster, reported from Lake Kök-köl, Zhambyl Region, Kazakhstan. Length, 45–50 feet. Head, 6 feet long and 3 feet wide. Long neck. One hump. Said to have a trumpeting call.
Anatolii and Volodya Pecherskii saw the animal in 1975 from about 25 feet away.
Possible explanation
Edit
Lake water being sucked into underground caverns is said to create noisy, monster-like whirlpools.
Ad blocker interference detected!
Wikia is a free-to-use site that makes money from advertising. We have a modified experience for viewers using ad blockers

Wikia is not accessible if you've made further modifications. Remove the custom ad blocker rule(s) and the page will load as expected.